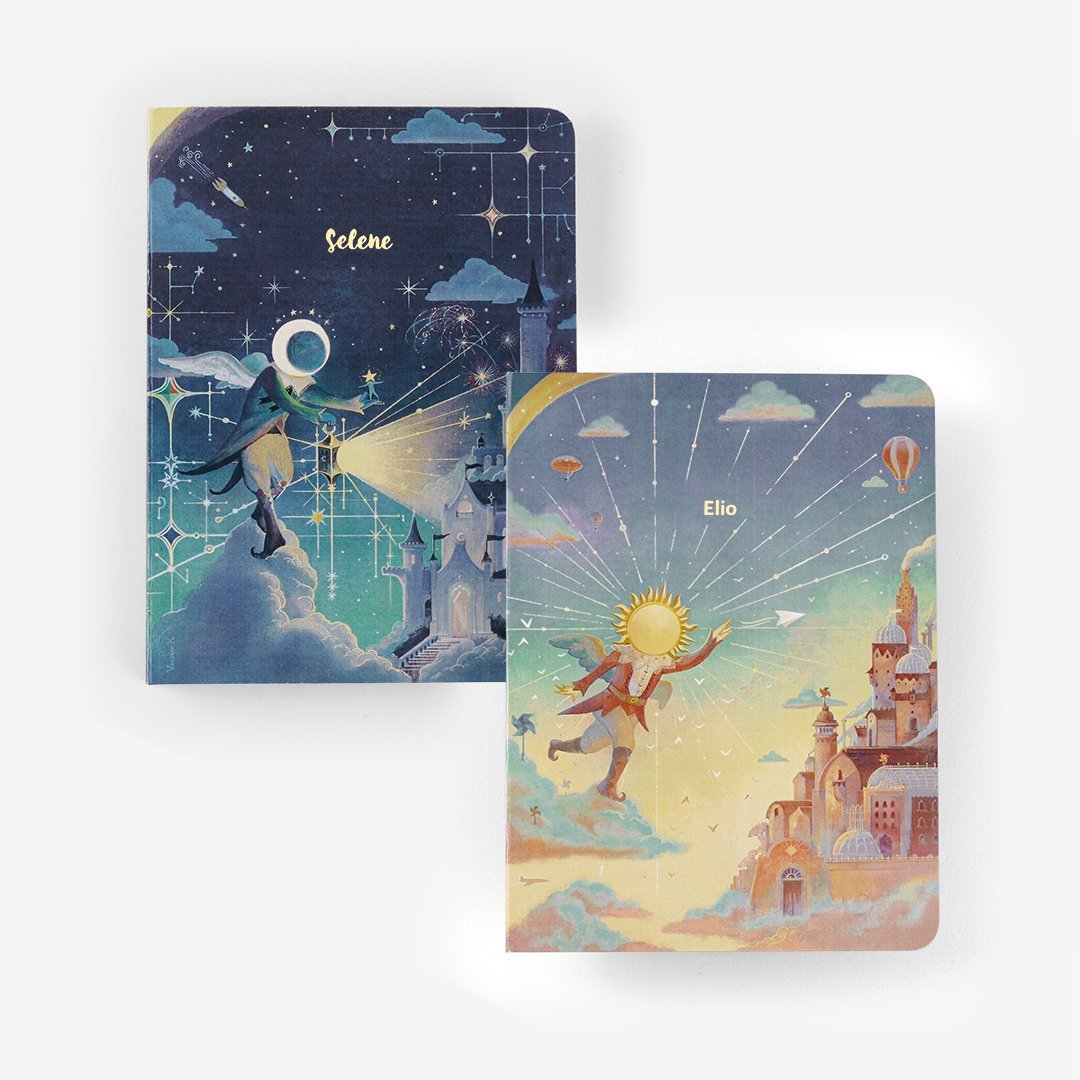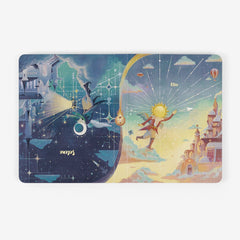 Luminary Guides Threadbound Notebook
MOSSERY × @SOMETHINGSTOKEEP
Explore your creativity within the infinite possibilities of an endless galaxy.
By default, this cover does not include a ribbon bookmark and elastic band.

Design

Inspirations, Goals, and Values
We designed these pages in the front section so you can explore and build your identity by learning about your interests, inspirations, priorities, and beliefs.
Swipe through to see all of the features available.
Self-portrait
Capture the essence of your identity.
Inspiration Board
Your collection of favourite films and music.
Inspiration Board
Books and places you yearn to visit.
Words to Live By
Quotes that move you daily.
Role Models
People who helped to build the world.
Priorities
Arrange and spend your time accordingly.
Values
Keep yourself grounded — write down your beliefs.
Improve, Change, or Achieve
Write down actionable steps and plans.
Exposed spine
Designed to lay your book completely flat on a surface.
Bright paper
For the desired vibrancy of your writing tools to come through.
Seamless format
Write across pages easily on all your spreads.
Text Paper Options
Up to three text layouts to choose from.
A

Ruled

Structure for writing.
Plan and journal simultaneously.
Write weekly to-do lists.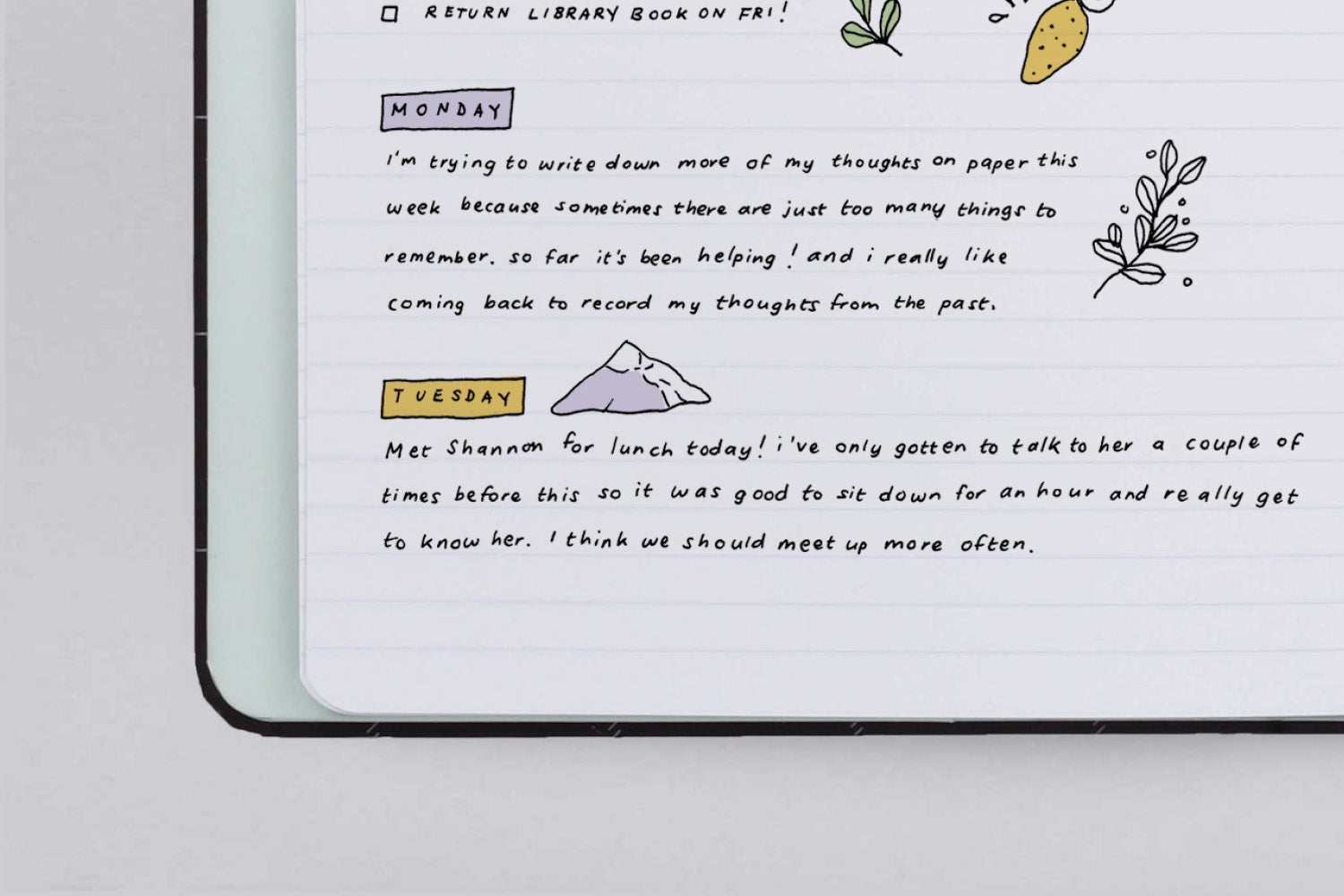 Break tasks down into smaller lists.
Journal stray thoughts.
B

Plain

Complete freedom.
Use the blank pages for whatever you like.
Scribble down ideas as they come.
Write and draw wherever you want on the page.
Turn your notes into drawings.
C

Dotted

Flexibility and subtlety.
Ideal for bullet journalers.
Form grids easily for meal trackers.
No outlines necessary with the subtle dot guides.
Drawing is easy with invisible guides.

Specifications
Paper Quality
Write without a worry—our paper is suitable for most fountain pens, brush pens, ballpoint pens, and micron pens.
100gsm
FSC-certified
193 mm × 146 mm
7.6" × 5.75"
Made in Italy
ISO 9706 - Long Life
pH neutral
ISO 14001 - Environmental Management Standard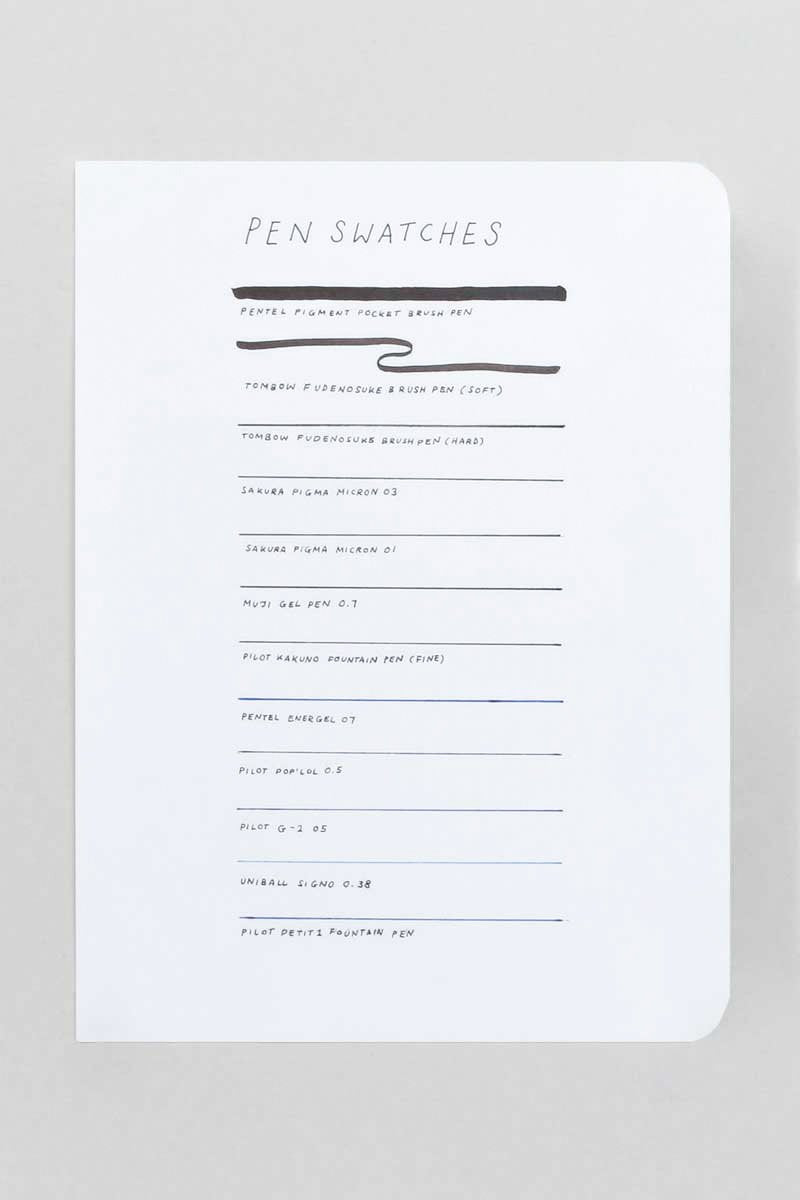 `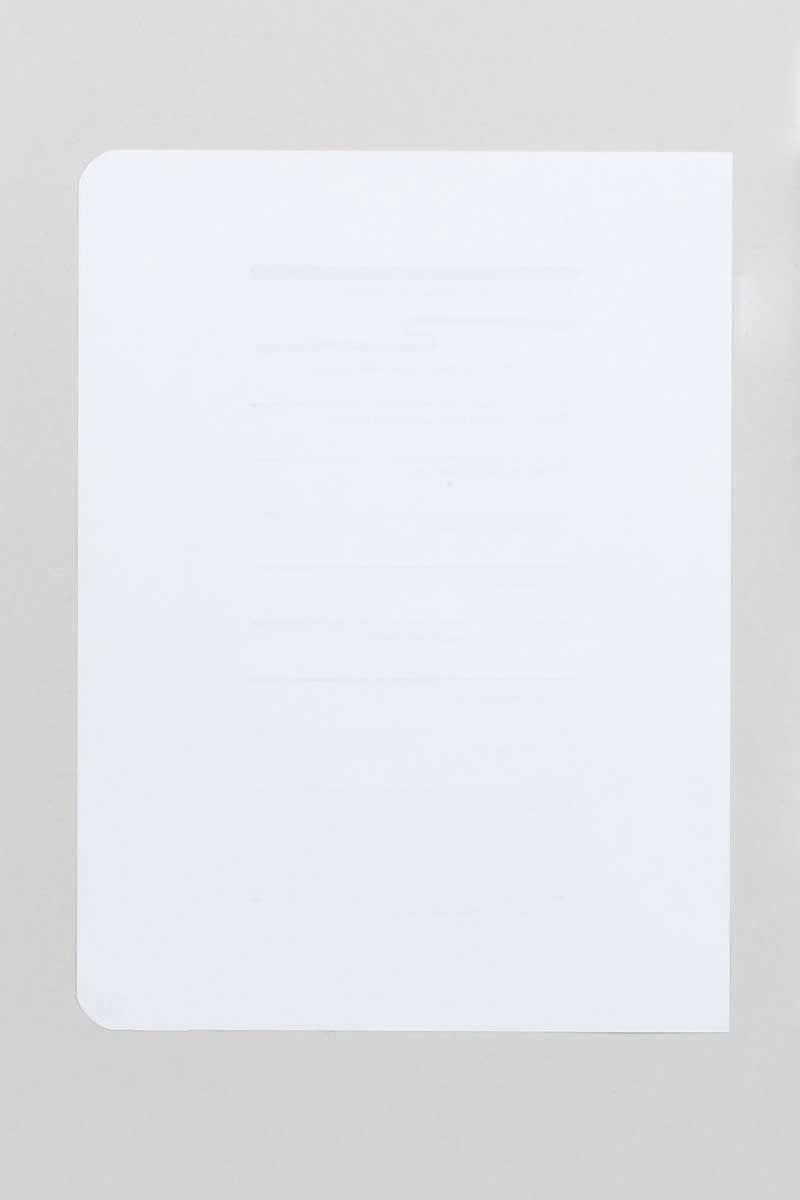 FAQ
Don't worry, the notebook is in its best condition. The detachable feature is actually a design solution thought up by our team.

We chose to leave the spine of the book exposed and separated from the cover so that it can slide and lay flat without damaging the spine of the cover. Try it for yourself!
Refills are now available! You can find them at our Refills page.
Yes, we're planning to release more cover designs soon. Stay tuned!
We're sorry, but we don't have plans for that right now.